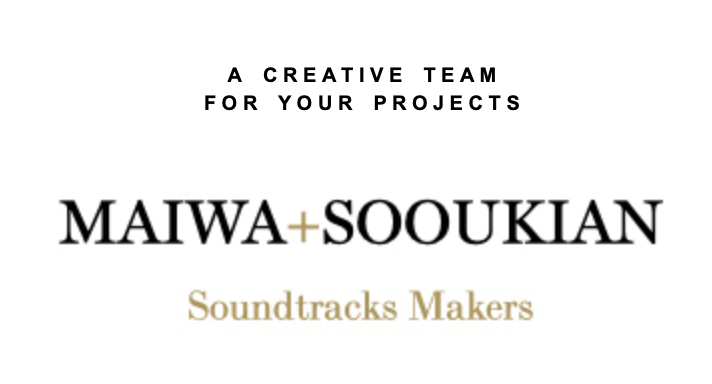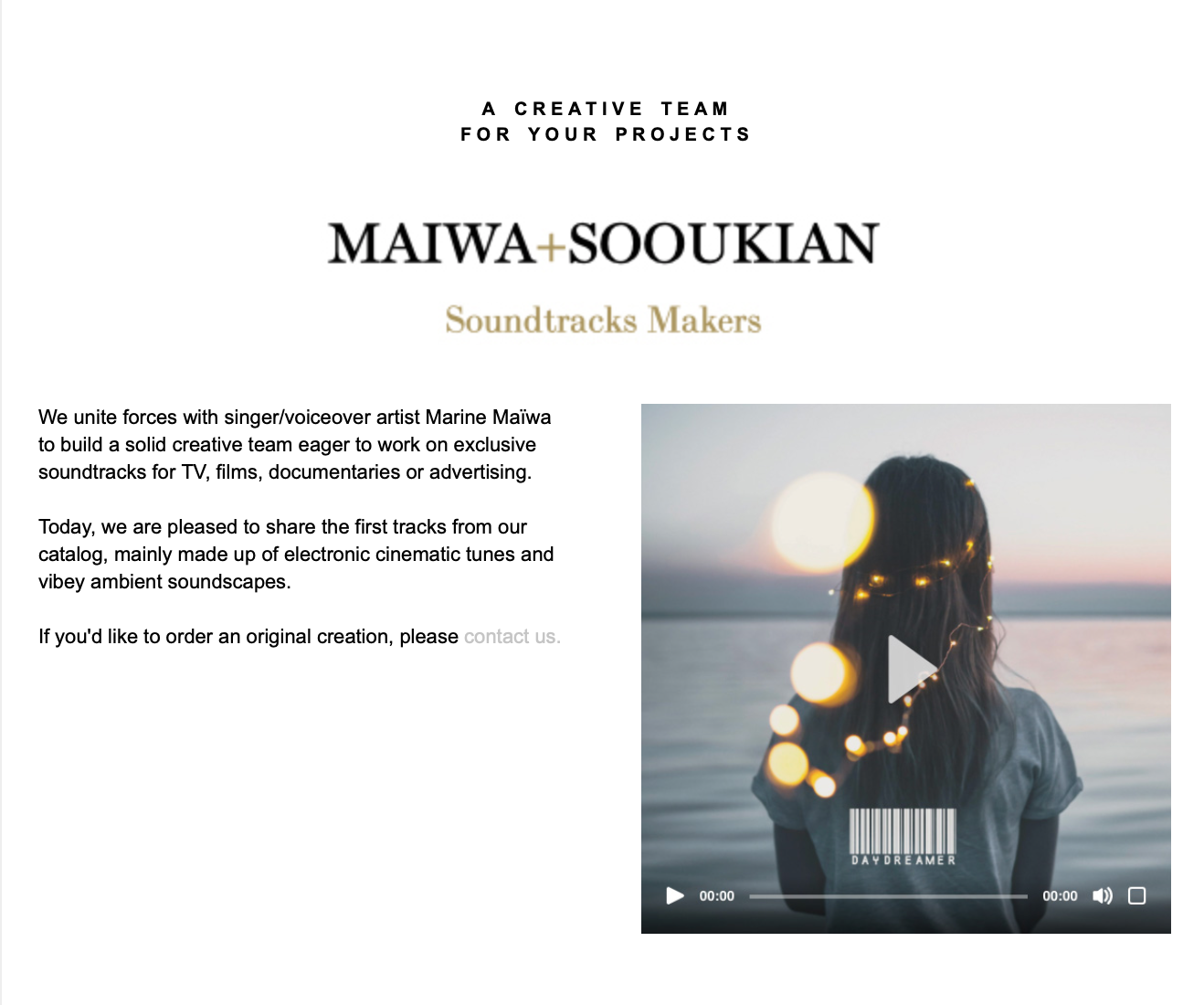 Maïwa+Sooukian is a music production team from Paris composed of singer/voiceover artist Marine Maïwa and music producer Aurélien Sooukian. Both have been working on many projects for 15 years, hired by video, TV and digital production companies, ad agencies and global brands. Their complementary skills and shared passion for movie soundtracks brought them to unite forces and build a solid creative team eager to work on every step of the audio production process: lead and background vocals, voiceovers, sound design, composition, arrangement & production. Today, they are delighted to share their catalog, mainly made up of electronic cinematic tunes and vibey ambient soundscapes. Discover, download and license exclusive inspiring tracks, instantly available and editable on request to suit your needs. If you would like to order an original creation, please
Daydreamer
A mid-tempo dreamy track built around a smooth melody sung into huge reverbs, played on top of a punchy rythm fundation. Our challenge was to give it a strong sense of deepness and make it sound as soothing as powerful.
L'Echappée Nouvelle / Europacity
Although this project will never see the light of day we had a good time creating a catchy and uptempo pop song to help the Europacity project stand out!
CLIENT: EUROPACITY
AGENCY: BONTÉ DIVINE
VOCALS: MARINE MAIWA
MUSIC: AURELIEN SOOUKIAN
Another Look At The World / Mundipharma
A gracious, soft and good-hearted brand song.
CLIENT: MUNDIPHARMA
AGENCY: BY AGENCY
VOCALS: MARINE MAIWA
LYRICS AND MUSIC: AURELIEN SOOUKIAN